A mini swim spa is a perfect combination of a hot tub and a mini-pool in one package. This is best for those who get tired after a busy working day and at the end of the day need some relaxation. It gives a soothing effect on a person's body as well as on the mind and eliminates all the pain and tiredness from the body.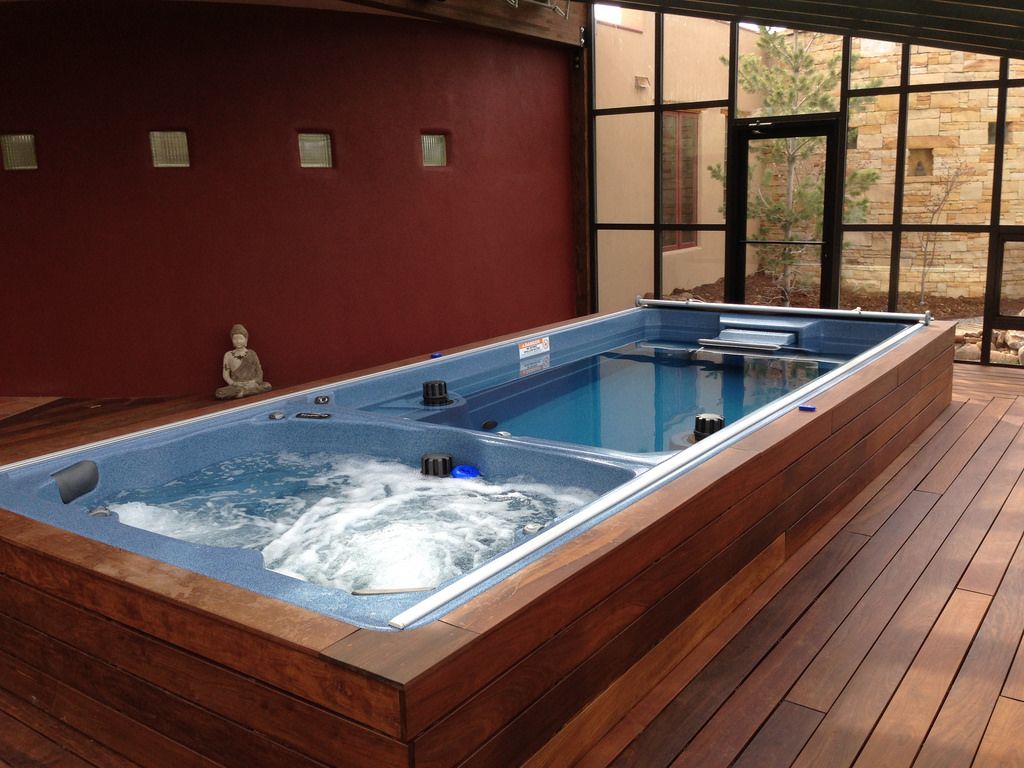 These are famous for providing hydrotherapy like treatments as these kinds of swim spas are highly helpful in easing pressure, maintaining cardiovascular fitness, and reducing fatigue. These are not only best for providing good exercise but are also great in providing recreation where you are allowed to bring your family and friends together. These are mainly available in two types:
Indoor mini swim spa:
As the name implies, these are best for use inside the house. These are perfect spa solutions for people who want to enjoy their spa sessions inside the home with maximum privacy. So no one can see and disturb your privacy while you are taking your spa session inside your home.
Another best part of indoor spas is that it provides optimal protection from outside elements as well it lessens the chance of wearing and tearing as compared to an outdoor spa. In this way, you have the freedom to enjoy your spa sessions throughout the year.
But the main concern here is the space inside the house. You will need enough space to accommodate the spa inside your home. So for the installation of this spa, you will need enough space, but in case you don't want to install a spa but need some kind of spa that can be taken to anywhere easily, then buy portable spa.
Outdoor mini swim spa:
These are designed to use outside of the home and can be installed in your backyard, pool area, or any other outdoor space. These are much easier to install than indoor ones as they have little constraints for space. And this spa is going to be installed over the ground, so they never weaken the floor structure and form moulds. The only con of this spa is that it is continually exposed to outside elements that make it unusable during extreme weather conditions.
Whatever are the advantages and drawbacks of different types of spa, but a mini swim spa is an excellent option for a relaxing time off.
For more information, visit our website.